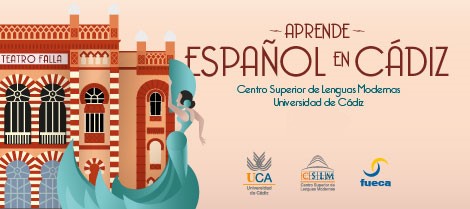 Spanish as a Foreign Language courses
Due to the high demand and different needs of those interested in our Spanish courses, the current offer includes very different formats. Among them, 180-or-90-hour courses absolutely adapted to the Common European Framework of Reference for Languages (CEFR) but with two different durations of 3 weeks or 3 months. On the other hand, our specific courses are proposals focused on sociocultural aspects of the Hispanic world, essential to guarantee communication, or on specific skills. Lastly, and in order to adapt to new needs, we have created a series of online courses that include daily live sessions taught by our usual teachers.
ECTS assignment has been requested and its approval is pending in the Commission for Academic Organization, Teaching Staff and Students and in the Commission for Monitoring the Quality of Degrees..
Do you want to contact the CSLM to bring your group to study in Spain?
The CSLM currently has agreements with numerous universities and institutions of different kinds that entrust their groups to our tailor-made programmes. These programmes usually include various additional services to teaching, such as language immersion or sociocultural activities for leisure time. The content of these courses, as well as the other services of the programmes, are perfectly adaptable to the different needs of each group, so that choosing between a proposal created by our Center or an adaptation of content suggested by your institution are both possible. Some of the institutions that have worked with us are:
Contact our manager and get more information about the possibilities for your group.
Downloads