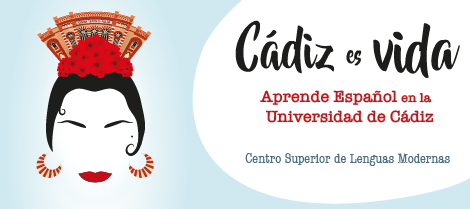 Spanish as a Foreign Language courses
Our offer of Spanish courses is designed with the interests and needs of our students in mind, that is why we adapt to different formats and levels.
We are committed to quality teaching, based on a communicative and effective classroom work methodology. All our academic programs strictly adhere to the standards set in the Common European Framework of Reference for Languages ​​(CEFR).
Currently, due to the COVID-19 pandemic, we are structuring our courses from a multimodal perspective, which combines online and face-to-face training, whenever health circumstances allow it.
Learning Spanish at the CSLM is much more …
Enjoy with us the authentic immersion in Spanish and its culture!
NOTE: In all our courses, the recognition of European credits is requested, pending approval in the Commission of Academic Organization, Teaching Staff and Students (COAPA) and in the Commission for Monitoring the Quality of the Grades.
CSLM INTERNATIONAL PROGRAMMES
Would you like your students to come to the University of Cadiz to study Spanish?
The CSLM currently maintains agreements with numerous universities and institutions of different kinds that entrust us with training in Spanish for their students, through our customized programs.
During their stay in Cadiz, the student can combine their classes with other activities (visits, excursions, talks, workshops, exchanges, volunteers, etc.), which guarantee total sociocultural immersion and a very significant advance in their language skills.
If you want to receive more information about it, write to us and we will be happy to answer your questions and send you various proposals: contact.
A long career of experience in the sector supports us. Some of the institutions that work with us are: